Events
Donor Appreciation Picnic-August 24, 2019
Christian Care will be hosting a Donor Appreciation Picnic August 24, 2019.  This is our opportunity to thank YOU, for your generosity and support of the work we do.  Rain date will be September 7, 2019.  Additional information to come.
Get ready for Bunco Blast - September 15, 2019
The First Presbyterian Church of East Moline is once again hosting Bunco Blast and Christian Care is one of four agencies chosen to receive proceeds from the event. Join us Sunday, September 15, 2019 at the Short Hills Country Club, 2500 11th Street in East Moline. Doors open at 2:00 p.m. for check-in and bunco lessons. Tournament starts at 3:00 p.m. with soup and salad buffet at 5:30 p.m. Raffles, 50/50, and cash bar available. Tickets are $25 and can be purchased by contacting Karen Paytash at (309) 755-9848 or kdpaytash@msn.com.
Quad Cities Crop Hunger Walk - Sunday, October 6, 2019
We are proud to be taking part in the 2019 Crop Hunger Walk for the third year! Come join us in fighting hunger together by walking with us or supporting us with your donation. The steps we take - the funds we raise will make an impact locally in the Quad Cities! This year our team goal is $1,500 and we need your help! Follow the link to join our team or support us with your donation!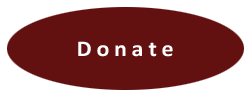 Pancake Breakfast-October 19, 2019
Mayor's Luncheon-November 6, 2019
Have a Heart for the Homeless Luncheon- February 8, 2020
Have a Heart for the Homeless Luncheon is all set for February 8, 2020, at Jumer's Casino in Rock Island.  Stay tuned for more information!
Spaghetti Dinner- March, 2020 (TBD)
Christian Care is hosting a spaghetti dinner fundraiser on March, 2020 at Trinity Anglican Church located at 1818 6th Avenue in Rock Island.  Doors will open at 5:30, with dinner served at 6pm. Tickets are $15 for a plate of pasta and a glass of wine ($6 for a 2nd glass). All proceeds will go to help programs and services at Christian Care as we care for those experiencing homelessness in our community.