Ways to Give or Donate
Christian Care is very blessed and grateful for the ongoing generosity and support of our community. It is because of you - the many individuals, businesses, groups, organizations and foundations- that we have been able to provide services for over 100 years for those in our community who are vulnerable and less fortunate. Thank you.
Please consider giving today in one of many ways:
Build a Bridge Back Home: Check out our homepage to learn more about this important monthly giving program.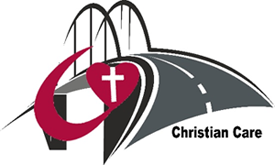 In-Kind Donations: In-kind donations of food, clothing, personal hygiene items, as well as paper products, and laundry and cleaning supplies are accepted year-round. Paper products such as paper towels and toilet paper are currently in high need. View our needs list
Special Projects: Sponsor a canned food, clothing or paper products drive. To set up a special project, please contact Steve Gottcent, Community Outreach Coordinator, at (309) 786-5734 or email at sgottcent@christiancareqc.org.
AmazonSmile: AmazonSmile is a simple and automatic way for you to support Christian Care every time you shop, at no cost to you. Go to smile.amazon.com and search Christian Care Rock Island as your charitable organization.
Professional Services/Volunteer: We are always seeking individuals who can provide professional services or volunteer services which will benefit our clients directly. To learn more about becoming a volunteer at Christian Care, please contact Steve Gottcent, Community Outreach Coordinator, at (309) 786-5734 or email at sgottcent@christiancareqc.org.
Combined Federal Campaign (CFC):  CFC is the world's largest and most inclusive annual workplace charity campaign throughout the country and overseas.  Pledges made by Federal civilian, postal and military donors during the campaign season will support Christian Care in providing services emphasizing safety, trust, choice, collaboration and empowerment.  Consider giving through the CFC, your gift makes a difference.

This year's pledge drive begins in September and will run through January 2020. 
A Gift That Lives Forever: Often a financial gift given directly to Christian Care can forever continue your desire to help those experiencing homelessness. It may be a gift in your will, a gift of real estate, life insurance or even your required minimum distribution from your IRA. Let these gifts be an everlasting commitment to your solidarity with those who find themselves in very difficult situations. If you wish to talk further, please feel free to contact Frank Roe, Executive Director at (309) 786-5734 or email at froe@christiancareqc.org.
Please feel free to contact us at any time if you have questions about how you can help!