Welcome
Success Story
This story is about Eric and the experiences he had when his parents told him it's time to grow up. At first it was cool, living with his girlfriend and then with a buddy and then with another friend and after that with his boss. Pretty soon 2 years have passed and it's the spring of 2020.

Eric found himself at a hospital because he wasn't feeling well when he revealed that his current housing situation was abusive and he said "I was thinking about just giving up". A nurse told him about Christian Care and so he made his way here instead of returning back to that house.

At first it wasn't so easy and it took a couple of tries but we were finally able to assist Eric with getting his state ID, birth certificate and SSN card, all the documents he was needing to secure a solid job. Then we helped him acquire his stimulus check. And this week with the collaboration from another agency, Eric learned he has been accepted for housing and is signing the lease come Monday.

Today, as we sit in my office, the gratitude he expresses, the smile on his face and the tears running down his cheeks, tell me today is a good day. I turn to Eric and ask him, "what do you think" and he says "I'm so happy, I just wouldn't have known where to begin, I could not have done it without Christian Care".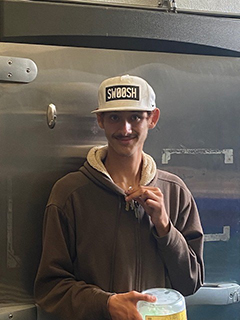 ---
Pandemics affect individuals and societies on many levels. Here in the Quad Cities as well as many other places across the country there is a tradition of standing up when the need arises, and here in the Quad Cities when the COVID-19 was creating havoc that is exactly what happened.

Meet Jack McNeil of Moline, who saw what the pandemic was doing to local small businesses along with the desire to help those less fortunate. Jack decided to connect the two using money from a Go Fund Me page he set up on Facebook that raised $1,500.

Jack worked with Christian Care Homeless Shelter and Pee Wee's Restaurant, both located in Rock Island to coordinate the purchase and serving of meals. With the money raised, 160 individual meals of fried chicken, mac 'n cheese, green beans and cornbread were prepared and served on June 24th and July 17th.

We recently heard from Jack that he completed another Go Fund Me with amatching donation from Modern Woodmen to serve another 150 meals. Neighbors helping neighbors. It's simple but a beautiful thing.
---
News
2020 July August September Newsletter
Newsletter and Annual Report Archive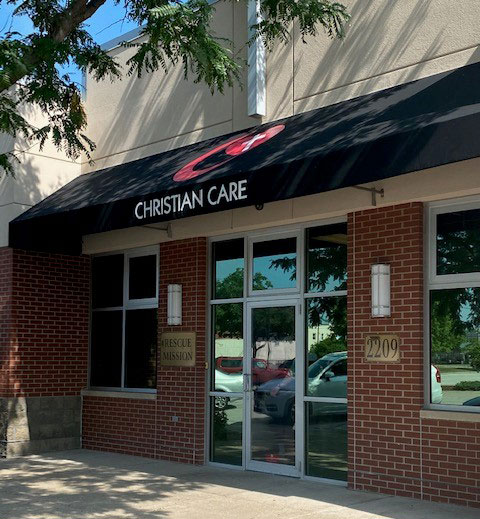 2209 3rd Ave, P.O. Box 4176
Rock Island, IL 61201-4176
309.786.5734
Scavenger Hunt
Register Now to win amazing prizes!
October 18-31st
Solve clues to find the location of each hidden pirate duck in the Quad Cities. Make sure to take a picture of all 10 pirate ducks and send them to the Christian Care link to win a prize!
Register Here
Celebrating Over 100 Years of Service!