Welcome
COVID-19 Response & Update
Christian Care works diligently on a daily basis to ensure the health and safety of our clients and staff.  We are monitoring the impact of COVID 19 and the potential impact it may have on our programs.  Individuals and families utilizing our services are especially vulnerable throughout the year to a multitude of health concerns and we take it very seriously.  We are currently taking all recommended and necessary precautions from local health officials and working on contingency plans to ensure that we are able to continue providing services.
Community Meal Site- Our meal site will continue to serve people, but with the following changes to our schedule:
Monday- Friday- We will serve sack lunches for lunch and dinner during normal time. 
Saturday- Sunday- We will serve sack lunches for dinner during normal time.
We will not be serving breakfast to the public at this time
Chapel- We are canceling our chapel services for the time being.  We will notify the community when we are able to start these up again.
Bring & Serve- We are canceling our Bring & Serve program for the week ahead.  If groups want to help serve, we invite you to make sandwiches or donate items we can use to serve sack lunches.
Donations- We are not accepting clothing donations at this time, but we are still accepting donations of food, paper products, and cleaning supplies.
Media- At this time, there will be no in person media interviews with the agency, however phone interviews are welcome.
How Can You Help? – If you still want to help, please consider helping us with the large amount of sack lunches we will be providing for the next few weeks.  Consider making some sack lunches to donate, or consider donating items that we can in turn use: bread, sandwich meat, sliced cheese, fruit, small bags of chips, bottles of water, etc.
Thank you for your support and understanding during this time.
Lace up your Walking Shoes
Join our team to help raise money for the needs of the poor and hungry. The 49th annual Crop Hunger Walk will be a "Do-it-Yourself" style event. Instead of gathering together to walk along the river in Iowa and Illinois during October, teams can pick their own route and date to walk. Walk the riverfront route from last year, walk a route around your neighborhood, local park, bike trail, or from church to church. Walks must be completed from September 15th – October 15th ,2020. You can help to support Christian Care by joining our team. By joining our team, all money you raise will go directly towards our goal. Sign up using the link below.
Online, www.crophungerwalk.org/quadcities
Sign up as an individual, join a team, or start a team. In step 2, enter team name: ChristianCare2020
Ask for donations from family, friends, and co-workers.
---
News
2020 July August September Newsletter
Events
See the Events page for information...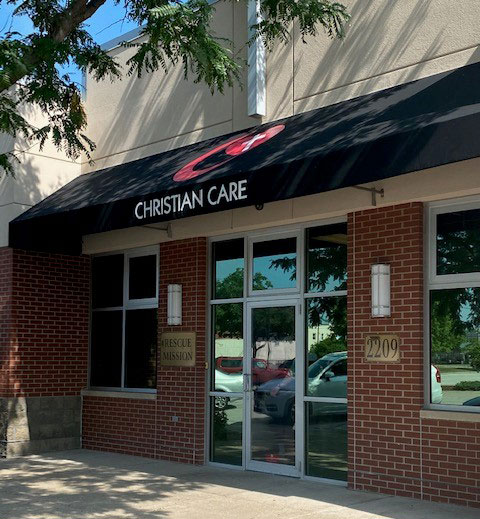 2209 3rd Ave, P.O. Box 4176
Rock Island, IL 61201-4176
309.786.5734
Celebrating Over 100 Years of Service!