Welcome
Steve Gottcent joined the Christian Care team in February 2018 as our Community Outreach Coordinator.  His primary goal is to connect with local churches, social support agencies, and other organizations to help get the word out about Christian Care. His role also includes volunteer management, marketing, and communications.
Steve loves that Christian Care is trying to take an active role to solve homelessness, not just put a band-aid on it.  "We don't just kick people out after 1 night or 1 month, regardless of where they're at in their lives," Steve says, "but strive to ensure men leave with hope found in God, a job, and a home."
If you'd like to have someone talk to your organization about Christian Care's mission and vision, and about homelessness in the Quad Cities- or if you'd like to come take a tour of our facility- Steve would love to help.  Contact him at sgottcent@christancareqc.org.
---
Let Us Do Something for You!! Come Join Us!
WHAT: Donor Appreciation Picnic
WHEN: Saturday, August 25, 2018
TIME: 2:00pm - 5:00pm
LOCATION: 2209 3rd Avenue, Rock Island, IL
This is our opportunity to show our appreciation to YOU, for your generosity and support of our mission. We couldn't do what we do without you! Enjoy some great food, take a tour, meet our amazing team and see for yourself how your gifts are making an impact in our community – right here, right now. To RSVP, please email banderson@christiancareqc.org or call Becki at (309) 786-5734.
News
July/August/September Newsletter
Events
8/25/18 - Donor Appreciation Picnic
9/23/18 - Bunco Bonanza Blast
10/7/18 - CROP Hunger Walk & Food Drive
2/2/19 - Have a Heart for the Homeless Luncheon 2019
See the Events page for information...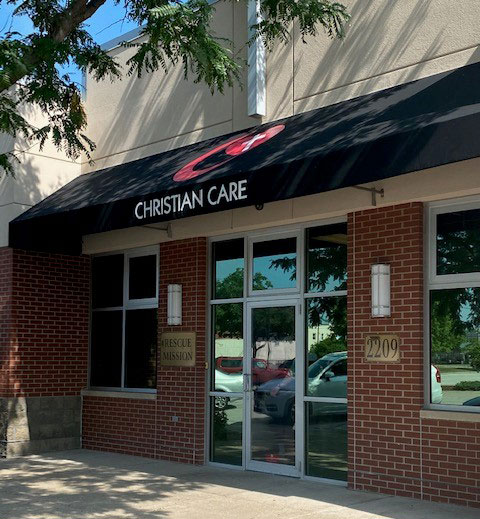 2209 3rd Ave, P.O. Box 4176
Rock Island, IL 61201-4176
309.786.5734
Celebrating Over 100 Years of Service!