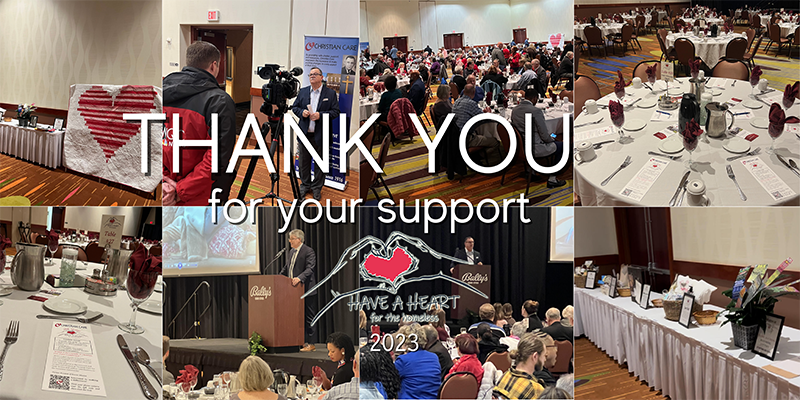 We are so very thankful for the outpour of support we received at our 10th Annual Have a Heart for the Homeless luncheon. For the first time ever we had a full house and sold out of tickets. We are so fortunate to have such a supportive community. Thank you to everyone who contributed to the success of this event. We hope to see you all again next year!
Christian Care Annual Events

Like and follow our Facebook Page at Christian Care QC for current information on upcoming events.
January
Bridge Builder Campaign
Click Here for More Information
February
Have a Heart for the Homeless Luncheon
April
Spaghetti Dinner
Volunteer Appreciation Luncheon
May
Trivia Night
July
Birdies for Charity
August
Scavenger Hunt
September
Donor Appreciation Picnic
October
Pancake Breakfast
QC Crop Walk
November
Giving Tuesday
December
Resident Christmas Party