Ways to Give or Donate
Christian Care is very blessed and grateful for the ongoing generosity and support of our community. It is because of you - the many individuals, businesses, groups, organizations and foundations - that we have been able to provide services for over 100 years for those in our community who are vulnerable and less fortunate. Please consider giving today in one of many ways. Thank you.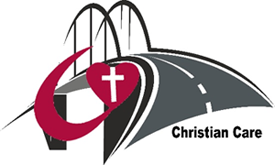 Build a Bridge Back Home: Become a Bridge Builder by becoming a monthly or ongoing donor with Christian Care.  Join the community of partners that strives to build a bridge helping those experiencing homelessness move from life on the street into stable, permanent housing.
Each monthly gift helps provide food and/or nights of shelter. Choose the option that works best for you and help Christian Care make a difference!

• $10/month - Provides 3 hot meals for 1 day
• $40/month - Provides 3 hot meals for 1 day and 1 night of shelter
• $280/month - Provides hot meals and shelter for 7 days and nights (1 week) at Christian Care
• Or select your own donation amount and frequency to help us build a bridge back home for the homeless in our community.

To set up your donation and become a Bridge Builder, click here:
Give Your Time and Talents
Special Projects: Sponsor a canned food, clothing or paper products drive. To set up a special project, please contact Lanette Paper at (309) 786-5734 or at cgramenz@christiancareqc.org.
Professional Services/Volunteer: We are always seeking individuals who can provide professional or volunteer services which will benefit our clients directly. To learn more about becoming a volunteer at Christian Care, please contact Lanette Paper at (309) 786-5734 or at cgramenz@christiancareqc.org.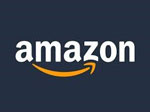 Amazon Smile-Wish List:  Donating has never been easier!  We have teamed up with Amazon to make donating at your fingertips.  Shop our WISH LIST to donate our most needed items to help us help those most vulnerable in our community.  While you are there, use AMAZON SMILE to make Christian Care your charitable organization.  Amazon Smile is a simple and automatic way for you to support us every time you shop, at no cost to you!
In-Kind Donations: In-kind donations are accepted Mondays, Wednesdays and Fridays from 9 a.m. to 5 p.m. We are currently only accepting donations from our current list of needs here. Food and water donations are accepted daily.
Please feel free to contact us at any time if you have questions about how you can help!